The 8th Annual EOL Fundraising Dinner on Sunday, April 23, 2017 marked a special occasion: EOL's first graduating class. Thanks to EOL sponsored scholarships, 55 students from ten schools across Lebanon will be High School Graduates. The graduating students come from schools in:
Hoch Hala, Bekaa

Zahle, Bekaa (two schools)

Marjeyoun, South Lebanon

Jbeil, Mount Lebanon

Kfarchima, Mount Lebanon

Batroun, North Lebanon

Chekka, North Lebanon

Khaldiye – Zgharta, North Lebanon and

Mejdlaya, North Lebanon
The annual dinner held at the Lebanese Taverna in Tysons Corner was attended by over 200 people. Linda and Magid Abraham, once again, were the generous sponsors of the dinner and Wasfi Skaff donated the Ksara wine.
Relive some of the magic in the gallery below: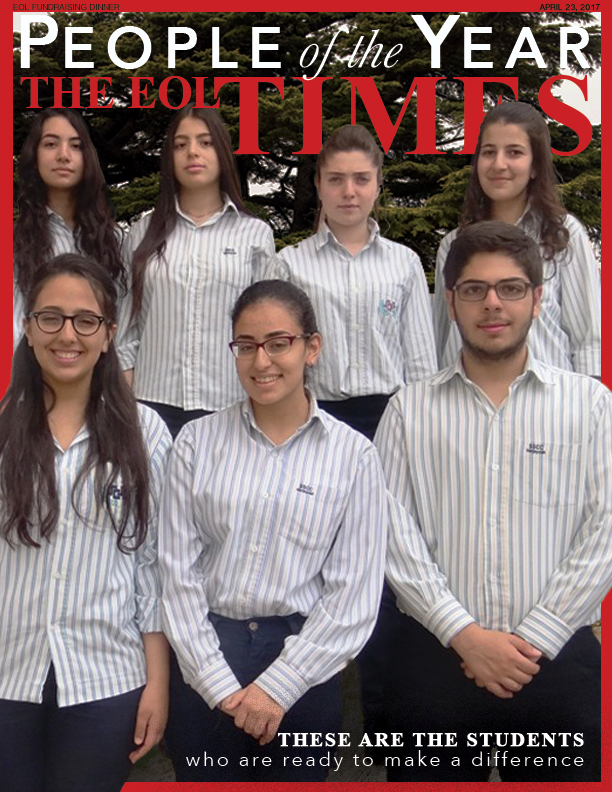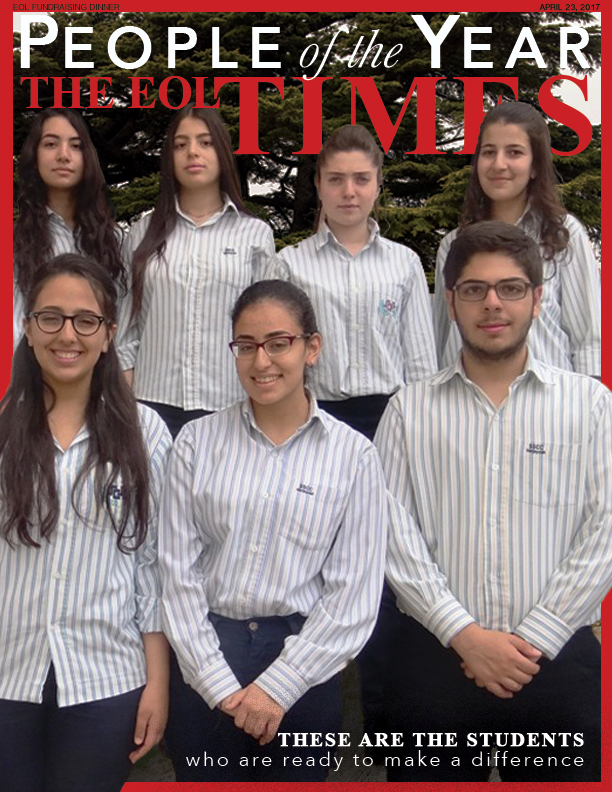 For 2017, EOL has committed to 11 projects at a cost of $193,340, plus the scholarships we offer. MCN Build and GPR are the generous project sponsors. Please see the list of projects, below:
Zahle, Bekaa; we are raising $50,000 to build a new kitchen for Ray of Hope to help this unique school for special needs children and young adults train their students for a self-sufficient future.*
Alma El Shaab, South Lebanon; with your help, we are continuing to provide newclassroom furniture for the Holy Family School in one of Lebanon's poorest regions for $5,230.
Dhour Choueir, Metn; Sacred Heart Sister's School is in urgent need of $22,730 to repair and waterproof the building, which we must raise as soon as possible.
Bkerzla, Akkar; we need just $6,670 to supply the Saint Moura School with basic office supplies and education materials.**
Debel, South Lebanon; St Joseph school lacks a laboratory to fulfill the curriculum. The $8,700 we hope to raise will fully equip the lab.**
Aitanit, Bekaa; we will also help furnish and equip the laboratory classroom for the Antonine Sisters School and need to raise $14,000.
Sehaileh, Mount Lebanon; At Father Robert's Institute, we hope to provide hearing aids for students with hearing disabilities who cannot afford them. $22,000 will allow us to help these children.
Salhieh, Saida, South Lebanon; The Providence Home is in desperate need of $29,000 to repair the dangerously damaged retaining wall.**
Saghbine, Bekaa; just $8,000 will replace the old computers at The Saint Anthony School.**
Klayaa, South Lebanon; The students at the Saint George School need clean water and walkways for $12,500.**
Mareyoun, South Lebanon; The Sacred Heart School needs $14,510 to repair stairways and leaking classrooms.
**MCN Build will matching all donations to these projects, dollar for dollar
*GPR is sponsoring Ray of Hope and matching all donations
 
Learn more about each project below:
Please consider helping Lebanon's needy students – It is not too late for you to donate.
Mark your calendars for our
9th Annual Dinner on Sunday, April 22, 2018